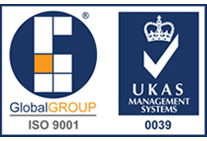 Registration
No.021930

---

Yu Jei industrial co. was founded in 1978 by Chen Her-Nan with more than 30 years experience in the manufacturing of various types of wrenches. Our product list includes, and is not limited to, combination wrenches, open-ended wrenches, double box end wrenches and many more which includes OEM products. We are very proud that our company output has increased steadily yearly and has dramatically increased to over 1 million units per month due to our customer satisfaction, quality of our product and timely deliveries.

We have an automated machine production system which allows us to maintain our quality control for each unit we sell. Other than our automated system, we also have various testing equipment which entails gauges, torque, hardness, durability and salt spray testers that guards the quality that meets ANSI, DIN and
GS, JIS standards.

Besides, we have the ISO 9001 certificate which, with the highest of hops, will ensure even better customer service and quality through the new ISO system. Our R&D department continues to invent new products, improve the production process and creating new packages to provide our customers with continuous improved products.
---